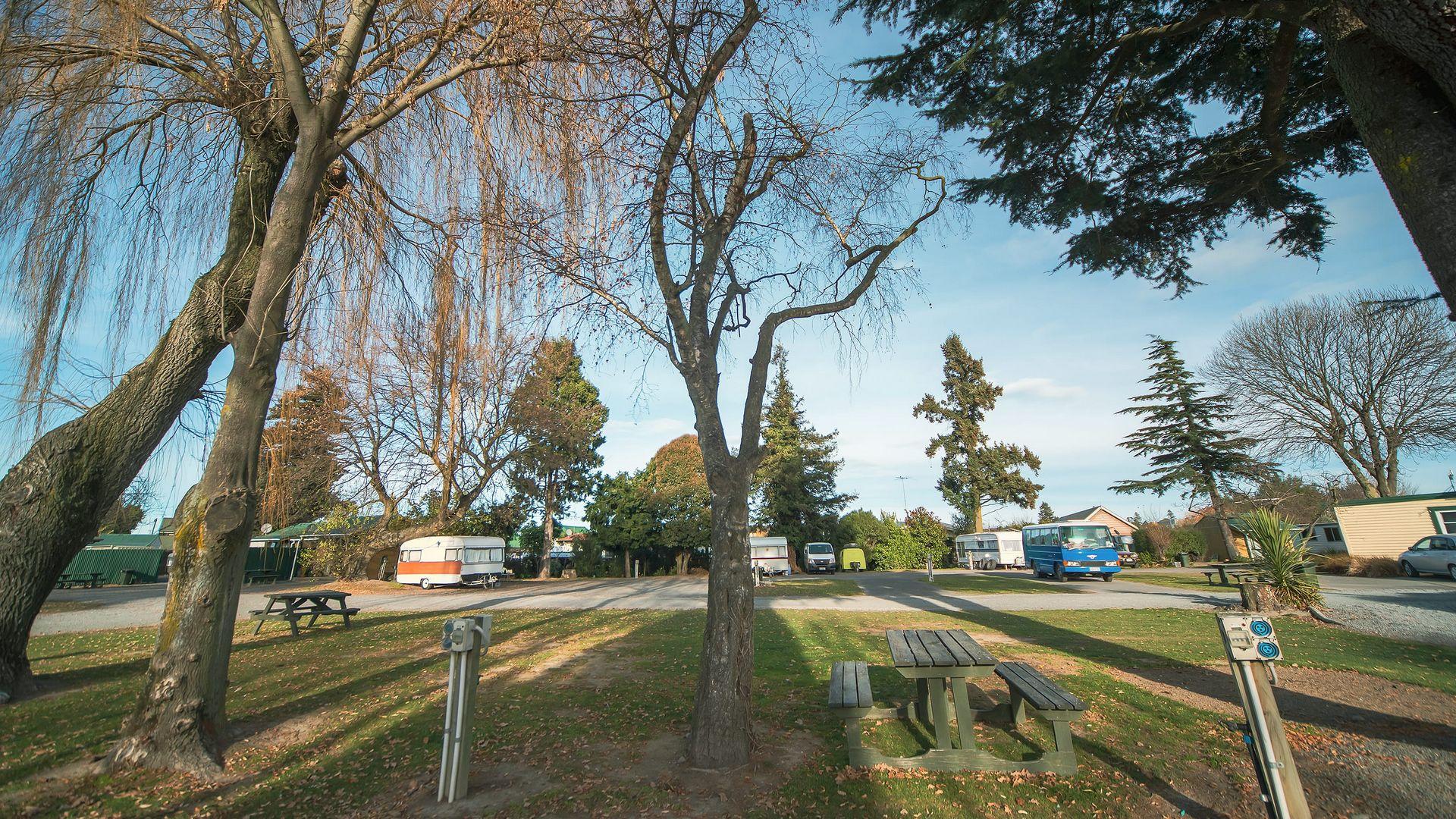 We have plenty of campsites to choose from, including powered and non-powered, grassed sites and hard sites. We welcome tents, caravans and camper vans.
While camping with us you are welcome to use the bathrooms, kitchen and laundry facilities any time you like. We also have an outdoor entertaining area complete with covered BBQ for you to enjoy.
If you are travelling with children they can have fun on our adventure playground or in our solar heated, outdoor swimming pool which is open all summer.
For those travelling with trucks or boats we have parking available. If you would like to arrange to bring your pet please give us a call.
Powered Site: $30 per night for 1 person, $38 per night for 2 people, extra child $10 per night, extra adult $17 per night
Tent Site: $18 per night for 1 person, $36 per night for 2 people, extra child $10 per night, extra adult $17 per night
Non-Powered Site: $18 per night for 1 person, $36 per night for 2 people, extra child $10 per night, extra adult $17 per night
Weekly Rates: By negotiation